View decor.

View food items.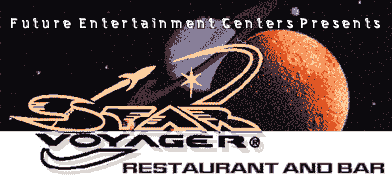 Be the first one on your block to enter the twenty third century! Dine onboard our orbital space station! Enjoy our "out-of-this world" food, cocktails and atmosphere! Portalls are open at:
There used to be directions here. Since they're closed, it seemed pointless.

This page has been visited
 times since 1/1/98.







Look at our gift shop.

Make reservations.


Starvoyager Station